Property Management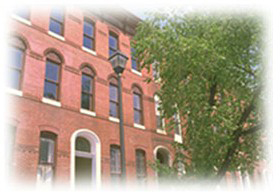 Anderson Bell provides a complete range of property management services. These services are designed to complement and support the leasing program which together promote asset appreciation.
In its capacity as Property Manager, ABI Management provides the following services:
Act as the owners' representative in planning, designing and constructing tenant spaces.
Act as the owners' representative in all aspects of tenant relations including responding to tenant concerns as they may arise from time to time.
Administration of all lease contracts.
Preparation of all management financial reports and records related to the property.
Preparation of annual operating budgets for properties under contract.
Negotiation of all vendor contracts or agreements required in the physical maintenance of the property such as janitorial, heating, ventilation and air conditioning, elevators, security, landscape maintenance, refuse collection, and general maintenance.
Supervision and implementation of all such contracts and agreements.
Receipt of all income and payment of all invoices as required.
Anderson Bell is committed to promoting overall asset appreciation by operating properties efficiently and effectively; by remaining accessible to tenants and being responsive to their needs; and by carefully negotiating contracts which are then carefully implemented and supervised. The goal is to maximize asset appreciation.